about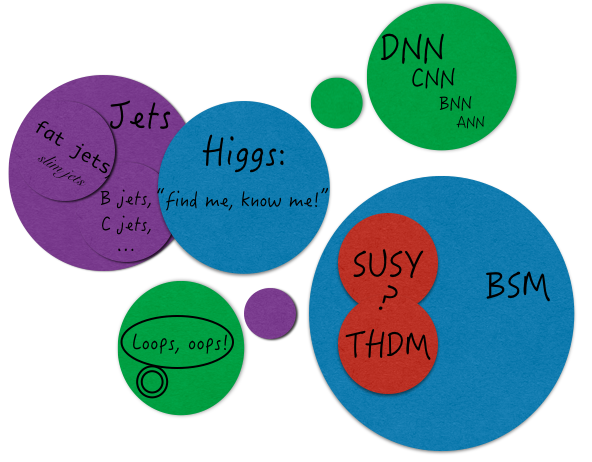 I am a postdoctoral researcher at the intersection of machine learning and physics. I have been working at Mila, using deep learning techinques to help find new physics signals at the Large Hadron Collider (LHC) at CERN. I design new algorithms and develop machine learning strategies for LHC physics.
My research spans a wide range of cutting-edge topics, including physics-inspired neural network architectures, anomaly detection for scientific discovery, generative modelling for physics event simulation, and model interpretability and explainability, ensuring a comprehensive understanding of advanced computational techniques and their practical applications.
Prior to my machine learning research career, I was a theoretical physicist working on Supersymmetry (SUSY) phenomenology, precision calculation, and jet physics.
More information can be found in my CV.
Check out my GitHub for project-related information:

GitHub
Check out my ceramic arts at: TaoCeramics
Contact